THE BEST OF BRITISH MANUFACTURING
MADE IN ENGLAND
ABOUT US
The factory is located in East London and benefits from England's long history of outerwear production, which ensures high quality and fast deliveries to clients worldwide. Our very experienced machinists have been in the trade for the last 20+ years and their work speaks for itself.
In addition, clients can easily come and visit the facilities and see the quality of our production which has proven to be highly appreciated by our customers.
Price is at all times an important factor, but our policy is not to attempt to compete with far-east producers on price. Milton Outerwear's core competency is in its focus on quality products, smaller quantities, reliable deliveries and production conducted with high ethical and moral standards.
Production takes place entirely in our factory. We let our specialists do what they do best: developing models for styles, cutting garments, sewing, confection, quality control and packaging, to the highest standards.
Sample and collection development is a huge part of modern clothing businesses which is why Milton Outerwear has a whole department solely dedicated to developing samples and securing in-time production. This also includes a whole line in the cutting and sewing areas booked exclusively for sample production.
OUR VISION
Milton Outerwear is aiming to become the preferred manufacturer for fashion houses, by delivering products that meet the need and exceed the expectations of our clients.
We always deliver products that are fabricated with the best quality materials, with perfect fits, meeting the environmental requirements and manufactured in a good work environment.
Timing is everything, and we work hard to meet deadlines in every aspect from prototyping and sampling to production and shipping. We also maintain a good and steady communication with the client to ensure visibility and secure the best product and process.
We always work to keep our production cost-efficient without compromising on either design or quality. We are happy when the client is happy, and we follow through by ensuring fast worldwide deliveries.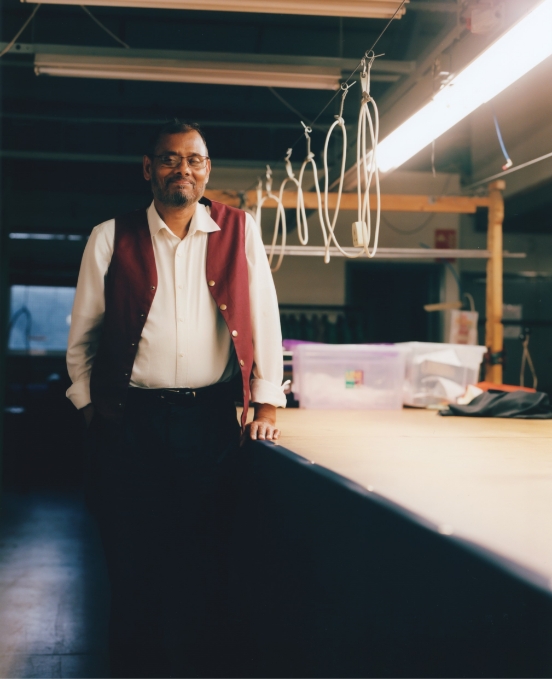 SAMPLE MAKING
We make samples in various finishes, depending on client's design and target market.
Sampling / Toile making – £35 per hour + VAT
PRODUCTION
We do not require a Minimum Order Quantity. This gives the client flexibility and less pressure.
Prices of course vary, depending on design, material, quantity and finish.
Please contact us for a quotation.